Participate in our "International spring tournament 2006"!
Great prizes are waiting for you!

Part 1 starts in March 2006 - look out for part 2 in April 2006!

Both tournament results will be added
and the BEST player of both tournaments will get a great prize!

Have fun & enjoy and good luck!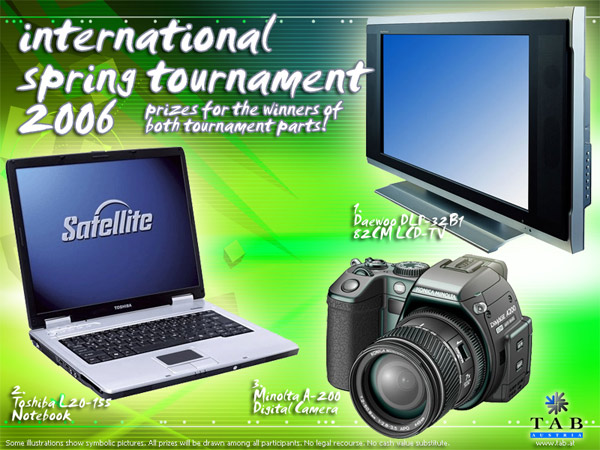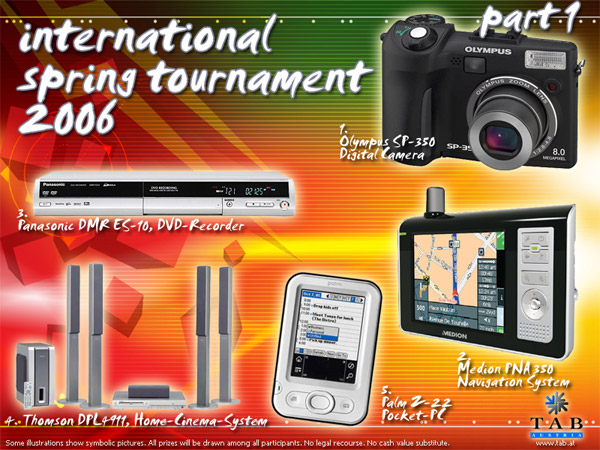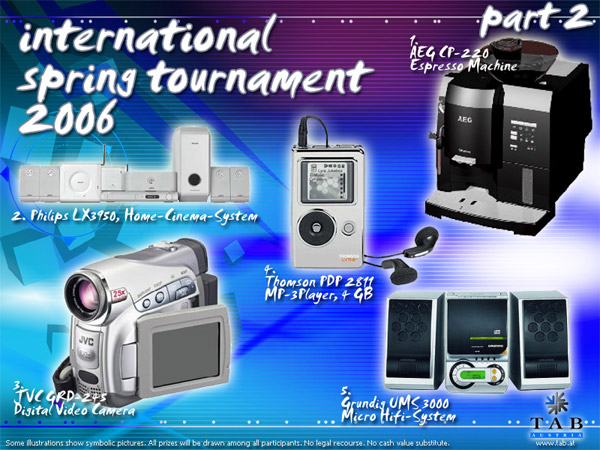 <<Back