You think summer 2007 is over now? Don't worry, because it's getting really hot again with the new international "Late Summer Tournament"!

From August 21th to October 15th, 2007 you can match with the whole world.
55 days – 10 different games and the chance for hot prizes!

Prove your mastery in Aloha, Up & Down Around, Quizard Mix, Solitaire Pro, Same Blocks, Peng, Shanghai Classic, Space Towers, Candy Cruncher and Diamonds.

So take part at the hottest competition of the autumn and meet the challenge!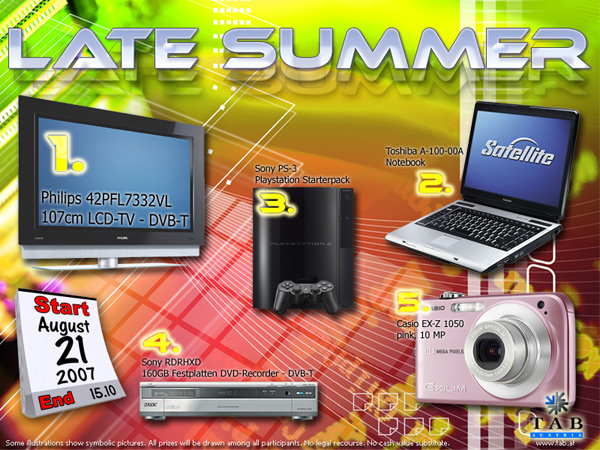 <<Back