Participate in our "International winter tournament 2006"!

12 different exciting games are included. Those are Up & Down Around, Solitaire, Crazy Dice, Words, Shanghai Classic, Space Towers, Flash 8, Hotwords, Chains, Diamonds, Aloha and Animal Farm

Many extraordinary prizes are waiting!

This international challenge is running from December 20th to February 28th, 2007.

Have fun & enjoy and good luck!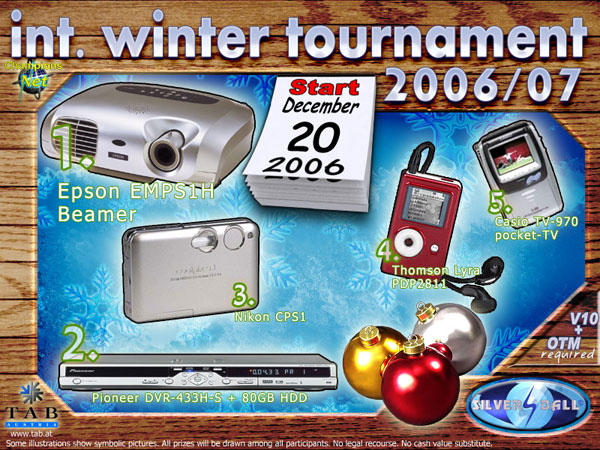 <<Back