Participate in our "Start into 2008 tournament"!

16 different exciting games are included. Those are Eleven, Fire Towers, Words, Road Quiz, Peng, Shanghai Classic, Solitaire Plus, Take 2, Space Eleven, Changer, Hotwords, Bio Hazard, Chains, Crazy Caps, Diamonds and Aloha.

Many extraordinary prizes are waiting!

This international challenge is running from December 21th, 2007 to March 3rd, 2008.

TAB Austria wish you a Happy New Year and good luck!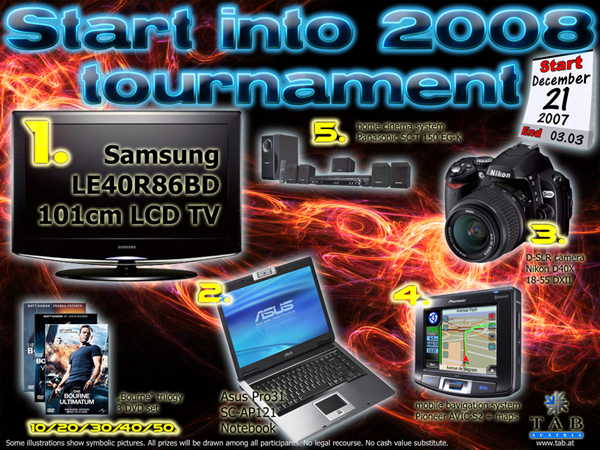 <<Back