Demonstrate your mastery in the new "Early Summer Tournament"!

10 different exciting games are included. Those are Tangram, Get Five, Mill, Monte Carlo, Conquest, Flash 8, Candy Cruncher, Mystic Vines, Crazy Caps and Anubis.

Many extraordinary prizes are waiting!

This international challenge is running from May 22th, 2008 to July 21th, 2008.

Have fun and good luck!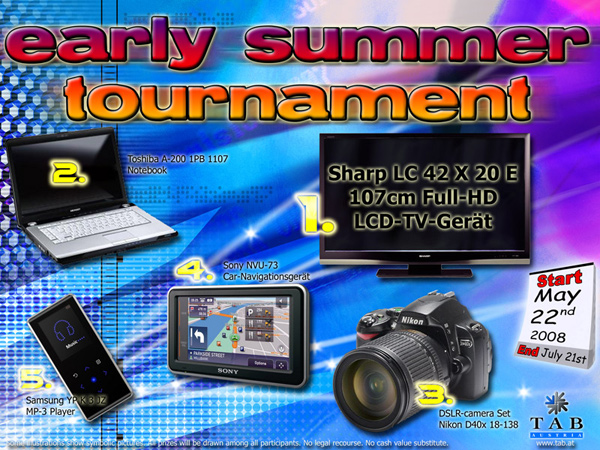 <<Back