Christmas is almost around the corner the New Year is no longer far off. So it's time for our traditional
"Turn to 2009" tournament!

10 different exciting games are included.
Those are Power Brain, Blocks, Colums, Monte Carlo, Bool, Hotwords, Easy, Chains, Seven and Crazy Caps.

Many extraordinary prizes are waiting!

This international challenge is running from November 17th, 2008 to February 2nd, 2009.

TAB Austria wish you a Happy New Year and good luck!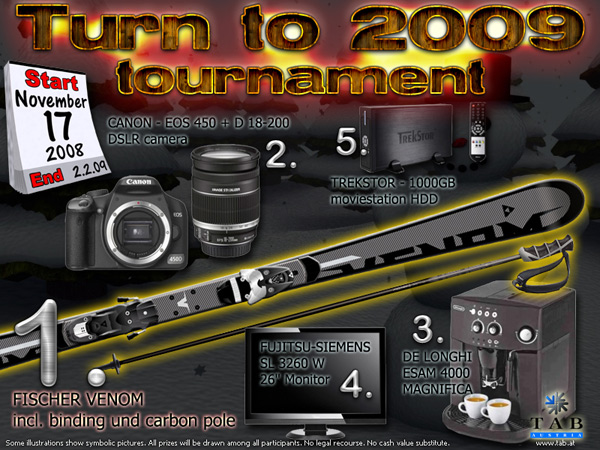 <<Back