The experts' world is upside down. And so the winnings of our new "Crazy World Tournament"!

10 different exciting games are included. Those are Bombs, Monte Carlo, Peng, House Of Cards, Bool, Bio Hazard, Easy, Crazy Caps, Mah Jong Journey and CSI London.

Many extraordinary prizes are waiting!

This international challenge is running from September 11nd, 2008 to November 10th, 2008.

Have fun and good luck and keep a clear head!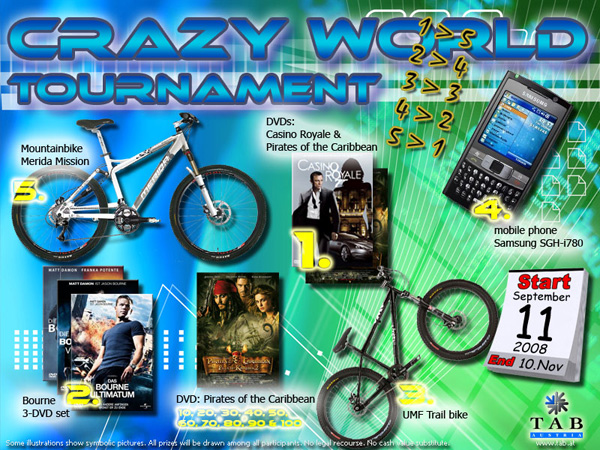 <<Back